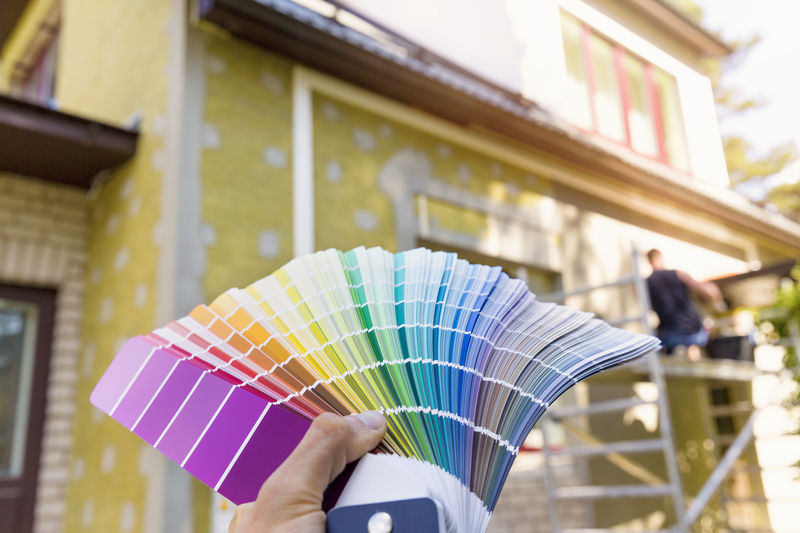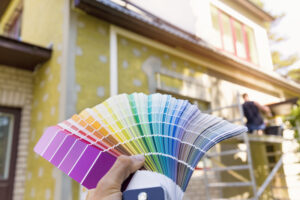 Transforming your home's façade into a sight to behold and enhancing its value is easier than you'd expect. With this guide, you'll learn how to flawlessly paint the exterior of your house – from picking out the right shades for painting outside walls to understanding what materials are needed for completing this task. 
Additionally, it will defend against any harsh weather conditions while also ensuring that your home looks as beautiful as possible.
Choosing the Right Colors
If you desire to make your home stand out and boost its resale value, carefully crafting the colors is crucial. With mindful thought put into action, a well-selected color palette will give your residence an edge over other houses on the block. Color has the power to create a certain mood or feeling and can give your home a unique identity that reflects your personality. 
When it comes to deciding on the hues for your exterior paint, first contemplate the existing architectural components of your dwelling. Think about things like brickwork, siding, and trim tone as well as any other visible elements you may have such as a brick pathway or stone wall. It's wise to decide upon shades that heighten these features rather than clash with them.
Accenting with Trim and Detailing
Adding trim and detailing can give your home a beautiful, unique touch by accentuating architectural features. With this small finishing addition to door frames or windows, you can easily elevate the look of any house from average to extraordinary – setting it apart from other homes in the neighborhood. When properly done, trim and detailing work can accentuate the beauty of your home without overwhelming it with too much color or pattern. 
In addition, this kind of detailed work helps draw attention away from any imperfections in the existing exterior structure while adding visual interest. By using careful accents in trimming around your doorways, windows, rooflines, and more, you can instantly boost curb appeal for greater value and more positive impressions from passersby.
Maintenance and Upkeep
Maintenance and upkeep are essential for preserving the curb appeal of any home. In addition to painting the exterior, regular maintenance should be done to ensure that all parts of the house remain in good condition. This includes checking windows and doors for air or moisture leaks, cleaning gutters regularly so rainwater can flow freely away from the house, removing debris from porches and decks, and making sure no tree branches are hanging near the roof. Hiring a professional painter can also help maintain your home's look by keeping it free from fading colors or chipping paint. Investing in maintenance now can save you money down the road as damage caused by neglect is more difficult—and expensive—to repair than problems are taken care of early on.
In conclusion, exterior painting can be a great way to instantly boost the visual appeal of your home and make it stand out even more. With these strategies in mind, you're sure to effectively reap the many benefits of exterior painting for your home.
Let Us Increase Your Home's Curb Appeal by Giving It a Fresh Coat of Paint! Here's How.